Sliced Baked Potatoes
Simple and wonderful. Start with a raw potato, any variety will work, slice the potato every 1/16 of an inch. Dribble some olive oil across the top, add some sea salt and pepper to taste. It's a fancy spin on a regular baked potato. Cooking will vary on size of the potatoes 30-60 minutes baking at 400 degrees.

Salsa Delight

While recently visiting my sister in Elko, Nevada she had this wonderful recipe that I just could not stop eating. To my surprise it was a breeze to make.
You Will Need:
6 Large Flower Tortillas
Some Butter
1/2 Cup of Sugar
2 Teaspoons of Cinnamon
2 Cups Strawberries
1/2 Cup
Kiwi
1/4 Cup of Grapes
1/4 Cup of Blueberries
---
Step 1


1. Preheat over to 400 Degrees

2. Take 6 flower tortillas and butter them up lightly (I even used the "i cannot believe it's not butter")

3. Cut flower tortilla

into 8 pieces.

( I use a Pizza Cutter)

4. Take your Cinnamon and Sugar and make a mixture.

5. Dip the Buttered side of the flower Tortilla into the Cinnamon &

Sugar Mixture

6. Place on a Cookie sheet and Bake 8-10 Minutes
Powered by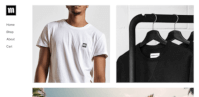 Create your own unique website with customizable templates.