Approximately 8 months ago my dog, Cel had a mild seizure. Then two months ago he had another one which was severe. At that point we took him into the vet and did all of his blood work. Nothing came up from his blood which indicates a more serious problem as something going on in his brain.

Yesterday he had another seizure which was extremely sever and something happened. He couldn't get himself out of it which led the vet to believe he ruptured a vessel, had brain swelling, stroke, or many other issues. The poor guy was in really bad shape and would not have improved. We ended up putting him to sleep at an emergency vet clinic around 7:45pm last night. They first give him a sedative which finally relaxed him and then a drug to put him to sleep. it was very peaceful. He was a great dog and had a good life.
Powered by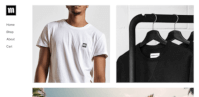 Create your own unique website with customizable templates.