Day by day the time goes by and we try to have as much fun as possible, but we are always running around. Husband working late often, cleaning up messes every day, dog classes, swim lessons, and then stressful work too. Sigh, where is there relief? I've taken much joy in doing some classes with my dog and it started with obedience and has landed us onto a hunting test. Obedience is lots of work, hunting at the beginning level is simple, it's all natural instinct. This past weekend we just qualified for our 4th leg giving our dog a title in Junior Hunting with the AKC. The pictures below is from the previous week, leg 3.

Most of the Hunt Test we have been attending are out in Lake Wales Florida and they are large fields that are used for training and testing dogs. The will fill the fields with quail and I was out shooting pictures when a Bald Eagle saw easy lunch written all over the field. He was up circling over the field and dove down, to which I'm sure was to pick up a quail intended for a dog. I only captured a picture of the eagle in the sky and wasn't able to see it hit the ground. Neat sight!
Powered by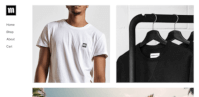 Create your own unique website with customizable templates.