On April 7th a waterspout came ashore and was considered a tornado in our neighborhood. Thankfully no serious damage was done and it only seemed to tear up yards. Still added more to the chore list.

By 10:30am Chris Texted me this picture. He and the neighbors found all of our fence pieces and it snapped all back together. Same day the awesome pool fence company fixed the bars on the pool security fence too. Wonderful service.
Powered by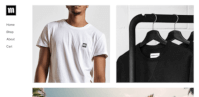 Create your own unique website with customizable templates.